Our Expertise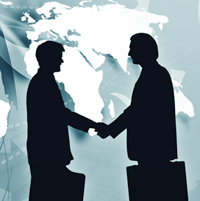 Plus Partners specialise in the Banking and Finance industry throughout the Asia Pacific region. We have extensive experience in senior level hiring and serve leading financial institutions throughout the region with a range of product and regional coverage. Capital Markets, Corporate Finance and Wealth Management are among our strengths.
Our Hong Kong headquarters covers countries in North Asia, such as Greater China, Korea, Taipei and Hong Kong, and Singapore office covering South East Asia in places such as Indonesia, Thailand and Singapore. We have consultants from different nationalities and background.
Our extensive network enables us to acquire first‐hand knowledge of the fast changing markets and all our experienced consultants have good understanding of the competitive landscapes, hiring and compensation trends, corporate cultures etc. and they will be able to provide good advices based on the candidates' skills, knowledge and experience. We always poise to help candidates manage their career in their best interests.